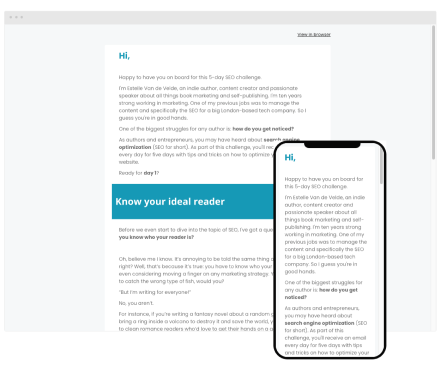 ENROLL FOR THE 5-DAY SEO CHALLENGE
Every day during five days, you'll receive tips and tricks on how to create content that will rank in the search results. You'll learn:
Who your ideal reader is;
What type of content you should have on your author's website;
How to find keywords;
How to create and optimize your web pages with SEO;
How to tell Google about your new pages.
Ready for the challenge?